Notice
SEASONAL FLU CLINICS 2020/2021 - IMPORTANT INFORMATION
ALL clinics are pre-bookable by calling the surgery on 0114 2403159 Option 2- IT IS NOT POSSIBLE TO TURN UP ON THE DAY WITHOUT AN APPOINTMENT.
Please turn up on time, you will be asked to confirm your name to gain entry by the reception staff and you will then be asked to take a seat and prepare your arm for the vaccination.
PLEASE BRING A MASK.
Eligibility is based on being 65 or over, or between 18 and 64 with an underlying health condition, such as Diabetes, Asthma, COPD, heart disease or high BMI, or if you are pregnant - for full eligibility please go to https://www.gov.uk/government/collections/annual-flu-programme.
Grenoside Surgery - Saturday: 3rd October 9 am - 12 noon and 10th October 9am - 12 noon - ALL eligible patients
Grenoside Surgery - Thursday: 8th October 1.30pm - 3pm - ALL eligible patients
Wadsley Bridge Surgery: Friday, 16th October 9am - 11am - ALL eligible patients
Please note if there is additional demand and the current clinics are full additional dates will be added - please call the surgery (Option 2) to book.
Chris Stocks
Practice Manager
CORONA VIRUS UPDATE - MONDAY, 15th JUNE 2020
Please note with effect from Monday, 15th June 2020, Wadsley Bridge Medical Centre will reopen. The door will remain locked and will be manned Monday to Friday 8.15 am to 12.15 pm. All telephone calls will continue to be transferred to Grenoside Surgery and all face to face services will be provided from the Grenoside Site..
DO NOT POST PAPER PRESCRIPTIONS AT EITHER SITE - INSTEAD PLEASE TELEPHONE THE SURGERY OR GO ONLINE TO ORDER REPEAT MEDICATION.
ALL GP BOOKABLE FACE TO FACE APPOINTMENTS HAVE BEEN SUSPENDED.
If you have an urgent clinical need that you feel requires a GP, we are undertaking a Telephone Triage and you should contact the surgery - if it is deemed necessary, you will be placed on the telephone list and a GP will call you back.
At this time we are not:
> Discussing results - if there is a need the GP will contact you
> Issuing sick/fit notes related to Corona Virus - see NHS 111 online
> Providing advice on Shielding - as we are awaiting NHS England advice
Some Nurse and Healthcare Assistant Appointments are continuing. The surgery will contact you if this applies to you.
All patients attending surgery should do so ALONE, or if the appointment relates to a child, with ONE PARENT or GUARDIAN ONLY - all wlll be asked to hand sanitise on entrance and wear a mask.
Continuing Advice:
Anyone with a new cough, high temperature or fever please DO NOT ATTEND SURGERY, and you should self-isolate based on the current advice available from NHS 111 or by visiting NHS 111 online at https://www.nhs.uk/conditions/coronavirus-covid-19/
Access to online appointments is also now suspended to reduce the risk of patients attending surgery with no history of their symptoms.
This situation will be reviewed on a regular basis and patients will be kept informed via this website and also by text.
Chris Stocks
Practice Manager
15th June 2020
DAILY DROP IN SURGERY AND ROUTINE BOOKABLE GP APPOINTMENTS SUSPENDED - please see News Page
Welcome to Grenoside Surgery & Wadsley Bridge Medical Centre
Here at Grenoside and Wadsley Bridge Surgery our aim is to provide excellent medical care to all our patients. This leaflet is about who we are, the services we provide and outlines the standards we aim to achieve.
The Practice was founded in 1936 by Richard Panniker's Grandfather who had qualified in Sheffield. We have the privilege of having three and four generations of some families registered with us. We are a two site, four partner practice with a chemist on site in Grenoside, the practice is paper light.
Existing patients can enjoy access to our wide range of services at the touch of a button. Whether managing your appointment or ordering a repeat prescription you can now do both without leaving your home.
There is wheelchair access at both sites.
PLEASE NOTE THAT GP APPOINTMENTS ARE IN TEN MINUTE DURATIONS AND, THEREFORE, ARE NOT APPROPRIATE TIME SLOTS FOR CERVICAL SMEARS. THESE SHOULD BE BOOKED WITH A PRACTICE NURSE AT RECEPTION.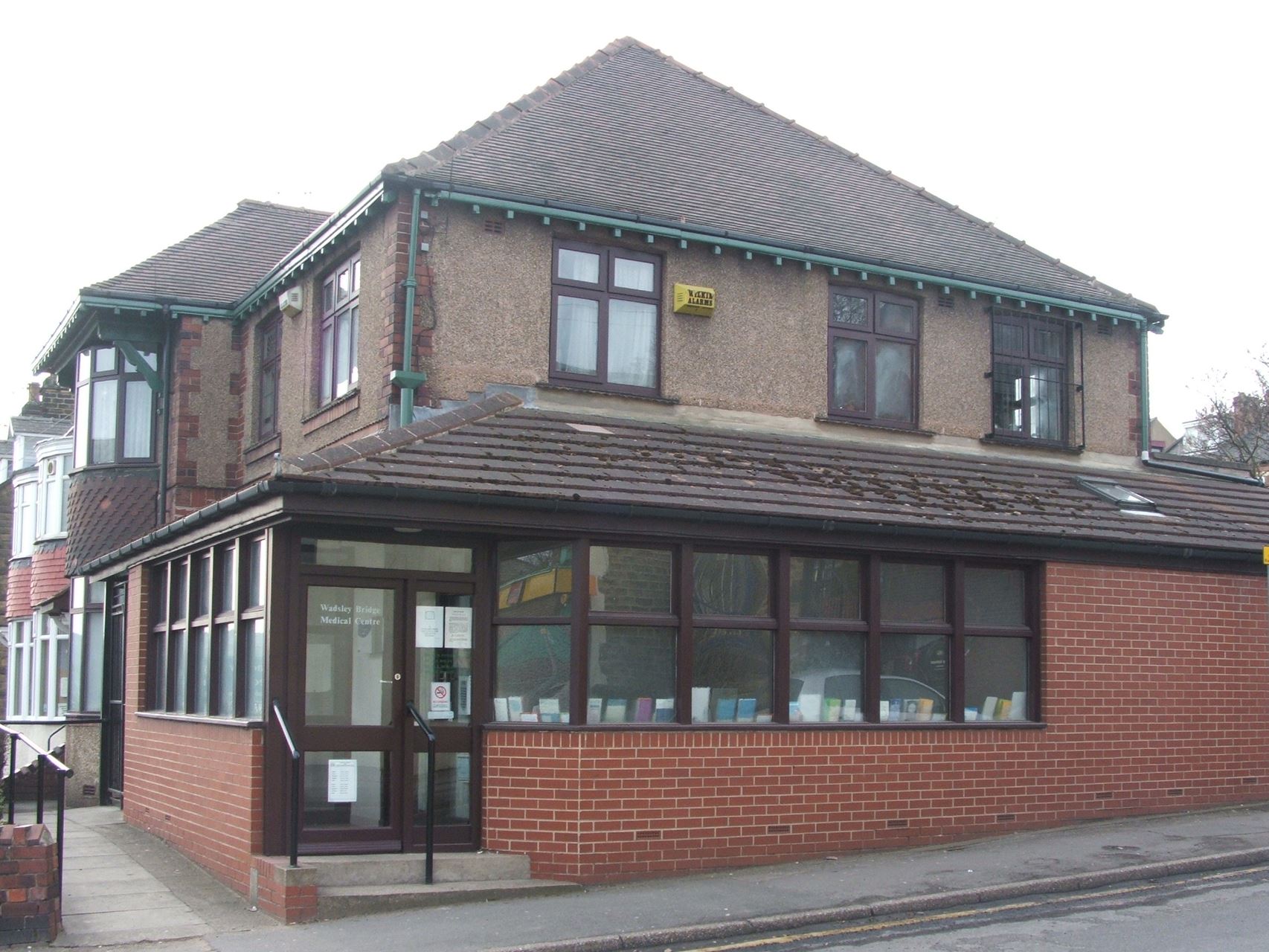 Online appointments suspended due to Corona Virus