Welcome to Grenoside Surgery & Wadsley Bridge Medical Centre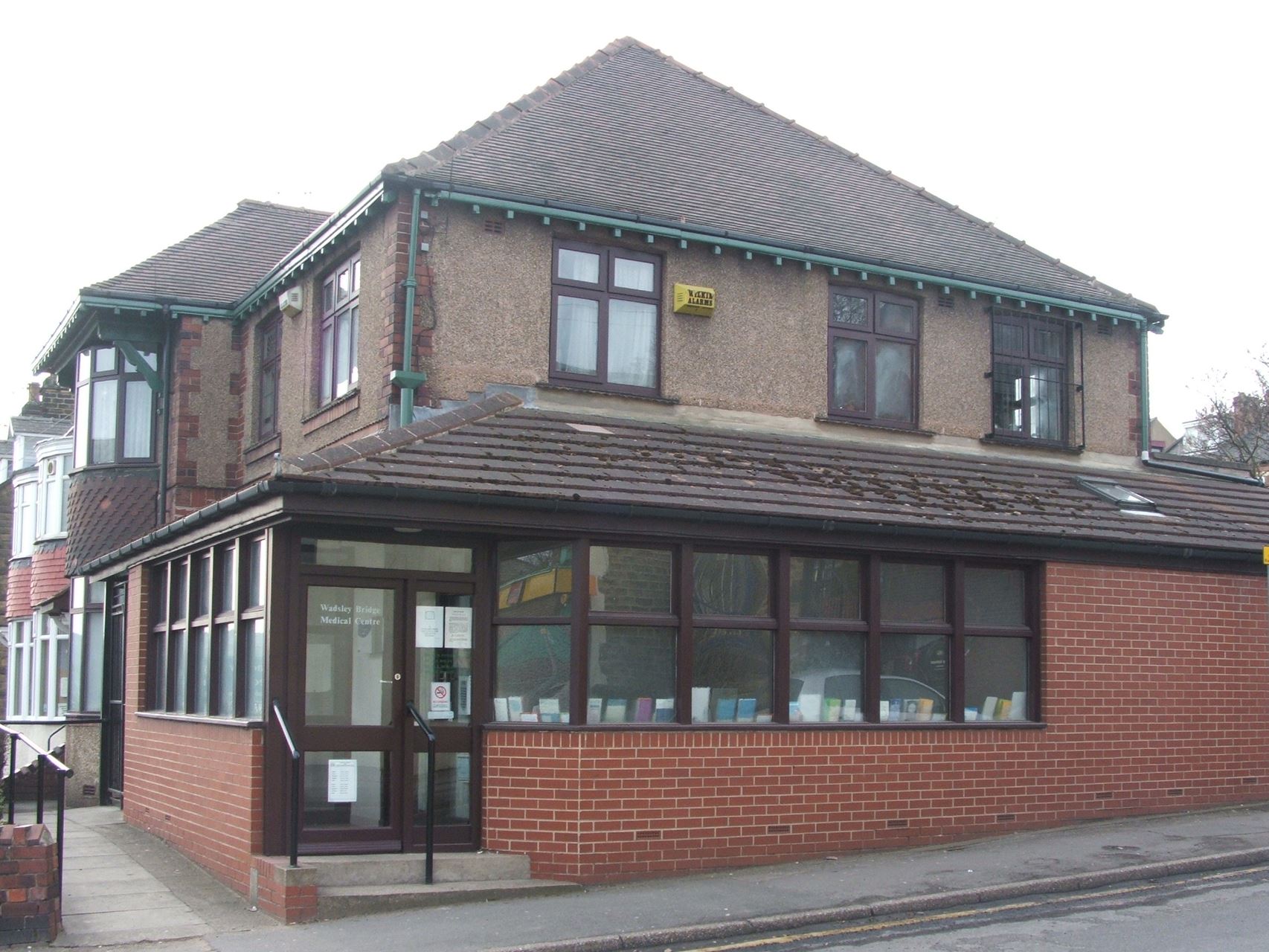 Notice
PRACTICE CLOSURE
Tuesday, 7th February @ 1pm
If you need to contact a doctor urgently, please telephone 0114 240 3159 or NHS 111
Prescriptions may be collected from Well Pharmacy next door.
WELCOME TO THE WEBSITE FOR GRENOSIDE SURGERY AND WADSLEY BRIDGE MEDICAL CENTRE.
Please note the most up to date information for patients detailed below:
For the the latest advice re COVID-19 can be obtained via https://www.gov.uk/coronavirus
As this country moves out of most legal restrictions due to COVID-19. we feel it continues to be necessary to take the following safety pecautions to protect YOU our patients and our STAFF.
ZERO TOLERANCE
The practice operates a Zero Tolerance Policy in relation to verbal or physical abuse of staff and does NOT permit any form of aggressive behaviour. In ALL cases you will be asked to stop such behaviour either in person or on the telephone. If I am made aware of any such cases, I will write to the patients concerned and state that if repeated you will be asked to leave the practice. Any serious cases of such behaviour will result in immediate deduction from the practice list and, where applicable, the Police informed.
Chris Stocks, Practice Manager
OPEN DOOR:
Grenoside Surgery - this door is now OPEN unless there are reduced staff numbers.
Wadsley Bridge Surgery - the front door will remain locked due to limited staff on site - please buzz for attention.
FACE MASKS:
Following the publication of revised Infection Control Guidance please note the following before entering the building:
Patients attending surgery with Respiratory Symptoms are asked to kindly continue to wear a Face Mask for their benefit and that of other patients and staff. For all other patients the wearing of a Face Mask is a personal choice.
Face Masks are available on request.
PRESCRIPTIONS:
Where possible please order repeat medications online or telephone the surgery. We will also now accept paper requests which can be placed in the post box to the left of the front door, or handed into reception.
GP APPOINTMENTS:
We are continually reviewing the GP appointment systems to improve the service offered to patients. With effect from 1st April 2022 we will now
offer:
On the day bookable telephone calls - patients requesting a call back should telephone the surgery at 8.30am or as near as possible to that time.As only a set number of GP appointments are available each day, you wil be asked for details of the issue to determine if your problem is urgent. If appropriate you will then be placed on the Telephone List for a GP call back.
A number of AM and PM face to face appointments are also available - these are bookable on the telephone or on line and are available up to one week in advance.
Please note when all of the on the day appointments are taken you may be asked to call NHS111 in order to be triaged to the most appropriate service. If NHS 111 refer you back to the surgery you will be placed on the On-call GP List for that day and contacted by the surgery.
Please be assured that at all times we have the health and well-being of our patients and staff in the forefront of our minds.
NEW PATIENTS:
If you wish to register at our practice, please contact us on (0114) 240 3159 Option 6 to check you are within our practice boundary. We will then arrange to send a New Patient Pack to be sent out to you, or you can call into the surgery to collect a pack. Please do not use the online option.
Please see the New Patients Section on this site for more details.
NEW TELEPHONE SYSTEM:
The practice understands how challenging access to the surgery can be over the telephone.
Since COVID, demand on the telephones for the surgery has multiplied many times and, as we move back to some form of normality, that demand is not reducing - we receive over 6,000 calls per week!
The surgery's busiest times in terms of calls are first thing in the morning and on Mondays and Fridays. There is, however, as many patients know, the choice of six options when you call the surgery. All of these calls go to different combinations of staff to make the patient access routes as efficient as possible.
Please note - you can cancel an appointment 24 hours a day - although the surgery is closed after 6.30 pm until 8.30 am and at weekends, Option 1 enables patients to leave a voice message which is then picked up via our practice e-mail address.
Some of these lines are manned at certain times of the day and details are on this site. Patients are also requested to call for prescriptions after 10.30 am when demand is at its highest for appointments.
We have, however, invested in a new telephone system which is cloud based and should give patients, who are in a queue, some idea of their place and possible wait time.
Finally, please note, as part of this new system, we are now able to record calls and patients need to be aware of this new feature.
Chris Stocks
Practice Manager
June 2022