Corona Virus Update - DAILY DROP IN SURGERY SUSPENDED until further notice
Anyone with a new cough, high temperature or fever, DO NOT ATTEND SURGERY and you should self-isolate based on the current advice available from NHS 111 or by visiting NHS 111 on-line at https://www.nhs.uk/conditions/coronavirus-covid-19/
In order to manage this emergency, with effect from 16 MARCH we are suspending the DROP IN Surgery and patients requring on the day clinical advice should call the surgery and ask to be placed on the Telephone Triage List.
Access to online appointments is also now suspended to reduce the risk of patients attending surgery with no history of their symptoms.
All on the day appointments have also been cancelled and patients who feel they need to see a GP urgently should call the surgery to be placed on the Telephone Triage List or call NHS 111 for advice.
Finally, routine appointment capacity will also need to be reduced immediately to ensure we have clinical capacity to deal with this ongoing health emergency and we, therefore, ask patients to note the following:
Existing routine appointments already booked will be maintained. However, if you feel the matter (GP, Nurse of HCA), can be dealt with over the telephone, please contact the surgery and this will be noted on your appointment record. The surgery may also call you prior to your appointment date or time to assess your symptoms and to ascertain if the matter can be dealt with over the telephone.
ALL routine bookable GP appointments will be suspended with immediate effect - these will be replaced by a MORNING Telephone Triage system. Please call the surgery if you feel you have an urgent clinical need and you need to see a GP - you will be placed on the Telephone List and brought into surgery, if necessary, in the AFTERNOON.
The situation will be reviewed on a regular basis and patients will be kept informed by text and on this website.
Chris Stocks
Practice Manager
17th March 2020
DoctorLink
Grenoside Surgery would like to invite you to join DoctorLink.

We have been looking at how we can improve access to Practice services; DoctorLink is our new online service where you can:

• Access advice
• Book appointments online
• Request Repeat Prescriptions
• Request Fit/Sick Notes
Sign-up is simple and you can create an account here
For all urgent appointment, we ask that you undertake a symptom assessment through DoctorLink.

The symptom assessment will ask you a number of questions to help to identify your problem.

The outcome of your assessment will direct you to the right treatment, whether emergency care, your GP, nurse or self-care.

If your outcome indicates that an appointment is required at your GP Practice, you simply click on the "book an appointment" button and book your appointment directly.

If no appointments are available, you will see a "request an appointment" button, please click this.

Once the request has been submitted, you will then be contacted by the Practice Team, to arrange an appointment within the identified timeframe (as outlined in the outcome of your symptom checker).

The information you provide will be shared with our clinical team (where appropriate) and will assist in providing robust information of your problem to the required clinical team member prior to your appointment.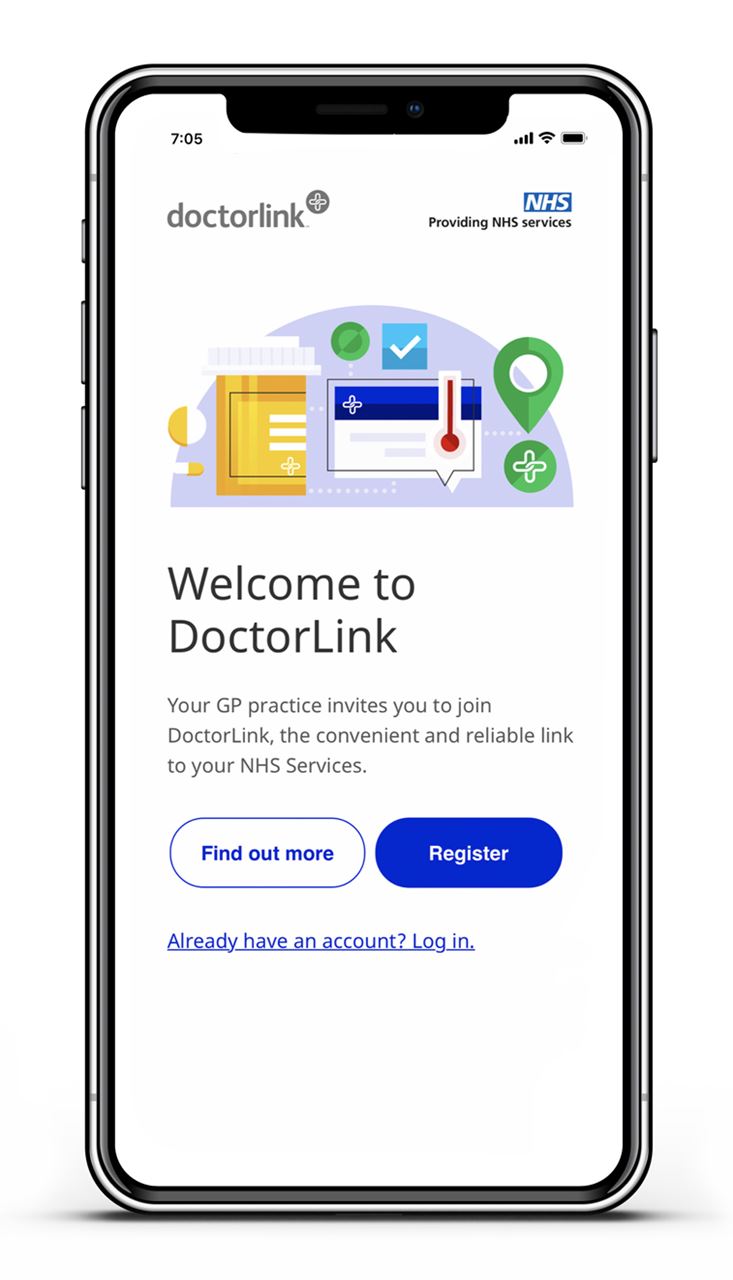 Corona Virus Update - 2nd April 2020